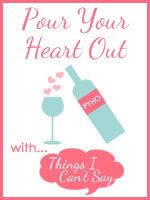 When we bought our house in 2005, I thought it was a dream come true. Magical, almost. I had grand plans for how we'd decorate and landscape and all that stuff. And for the most part, all of that has come true. Except, when we bought our house, I was on the fence about having kids and thought that maybe, maybe, we'd have one...when I was 30. We clearly know how that turned out. As I've said before, we're going to have to move at some point. Our timeline at this point is 5 years. We want to make sure we can put a sizable down payment on our next house and have the money for any upgrades we want to make. But that's not what I'm pouring my heart out about today.
Today, I feel like home ownership is less magical and more money-pit. Yes, our house is nearly 100 years old. That's part of why I like it. The previous owners put a new HVAC system in right when we moved in. Other than buying a new fridge, washer, and dryer, we haven't had to do anything major to this home. We put up crown molding in the living room and crown molding + a chair rail in the dining room. We re-water proofed the basement to make it a suitable playroom for the kids. We've painted every room and put a new floor in the bathroom. All things we chose to do.
But the roof. We started having leak issues this time last year. We had them repaired and figured we could get by for another year or two so we could save up and pay cash for a new roof. Record rainfall in our area lately dictated otherwise. So began the battle with insurance. Yes, there have been weather events beyond our control that have damaged our roof, so insurance should cover the repairs. Yes, our roof is old so making repairs is not an option and replacement is the only way to go. No, our insurance does not want to cover all of it. After a fight, we got them to meet us a little more than halfway. We'll pay a few hundred over our typical deductible, they'll cover the rest, and by the end of this month, we should have a new roof over our heads. I'm happy, I am. But I'm tired of spending money on this ol' house (since we already paid for some repairs before all of this happened with our insurance).
All of this leaves me wondering-- do we really want to buy another house? Wouldn't it just be easier to rent next time around so that when the roof leaks or something breaks it's someone else's problem. It's tempting to think about avoiding the "money pit" home ownership can sometimes cause. But then I think about the "magic" of buying our "forever" home in a few years and I think, maybe it's worth it.
Linking up with
Shell
today.
~Melody :-)
P.S. If you happen to be on Facebook, I'd love it if you would search for Cincinnati Parent, "like" them (you can unlike them after May 15th, when the contest ends), and then go to their Cover Kids 2011 photo album. Cate is number 51. It's the picture below. "Like" that actual picture (not the album). The kid with the most "likes" gets to be on the cover. That's it. No money or anything. I think Cate would look cute on the cover, don't you. So please, help us out if you can.
And see
my last post
if you're interested in some new reading material.